Environmentally friendly packaging
The most environmentally friendly type of packaging is unpacked!
WE SAVE US & THE ENVIRONMENT ALL THE QUANTITY OF PACKAGING MILL!!!
We work all over Germany with unpacked shops. GoGreen is announced !!! Germany-wide addresses of cooperation partners where you can fill yourself with native OLIVENONKEL olive oil.
Our recycling labels
are manufactured and printed in а environmental friendly print shop
they are made of recycled paper and natural dyes
The environmental printing company operates your printing machines with 100% green electricity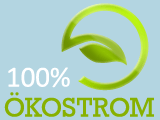 Our recycling packaging
Our cardboard boxes are made of recycled natural paper.
Upcycling
We take all sorts of packaging back from our wholesalers and recycle them as upcycled products in art projects as well.
Shipping
Unfortunately, for shipping and insurance reasons, we are currently only allowed to ship with aluminum or PE closures. We are in the process of finding a solution!
Labels
Here you will find our labels with all interesting information for download. Just click on the button and the PDF opens in the browser.